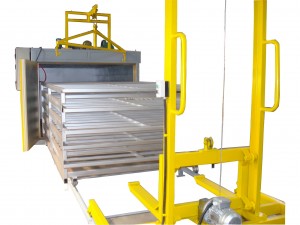 Product Information:
The equipment can produce: single-layer reinforced laminated glass, ordinary dry-laminated glass, colored laminated glass, wired glass, dimming glass, decorative glass, heat transfer glass etc.
Principle :it adopts Vacuum principle, to use of  glass of vacuum  bag  so that can't be ruled out air bubbles, the use of atmospheric pressure (so no need to autoclave) to enable the glass under pressure。The film under high temperature melt, which will clip plastic materials (such as silk, paper, photo paper, fabric, inkjet fabric, etc.) and the glass firmly bonded together to form a whole, explosion-proof, safe, decorative and practical purpose.
function : Is widely used in architectural laminated glass, bullet-proof, sliding door, closet doors, screens, partitions and other decorative and other purposes.
Features:Thickness range of processing for glass: 3-40mm Production year: 2007 Utilizing E.V.A film allows adhesion at lower temperatures (max 150°C) resulting in the same high quality laminated glass as seen by using a autoclave, while still meeting all worldwide standards. Compare to PVB film, E.V.A film offers the following characteristics: None Moisture Absorption, Excellent Adhesion to Polyester Plastic, No Delaminate by Water, Low Temperature Operation, Short Production Cycle. The above machine is in our show room and it has not been used for production pourpose, but only like a demo machine.
Name
Description
TW-VL-2
TW-VL-3
TW-VL-4
TW-VL-5
overall dimension
4050*2200*2000
3700*2200*2000
3700*2200*2000
3700*2200*2000
install dimension
6500*4050
9700*2200
9700*2200
9700*2200
MAX temp of the furnace inside
300
300
300
300
Total power
42
45
45
45
Heating power
36
36
36
36
power
3