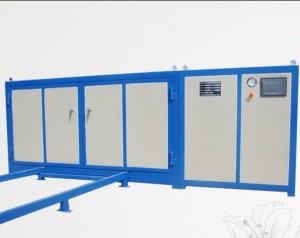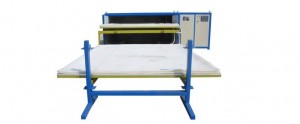 Rated Voltage: 380V-440V
Frequency: 50HZ-60HZ
Rated Current:40A
Installation Wattage:28KW
Heating Winding:24KW
Winding Wattage:2.2KW
Vacuuming and other Wattage: 0.75KW
Glass size:1700mm(W)*3200(L)
Machine Dimension: 5000mm(L)*2100mm(W)*1400mm(H)
Layer number of silicone beds:2
Weight:1800KG
Fuctions and Featurers:
1.       Lifting platform automatically makes the operation convenient and comfortable.
2.       Heating the furnace with principle of wind cycle to ensure a balanced temperaturer.
3.       Its electric cabinet is reasonable in design and easy to operate by presetting in one step.
4.       Diversification purposes, the machine can produce laminated glass, single strengthened glass, outdoor safety glass, polymer paint,etc
5.      Highly efficient and power-saving: it consumes 18-22 degree power to make one furnace of glass in 45-55 minutes.
6.      Flexible processing: can be done at the same time with two layers, single-cycle operation can also operated.